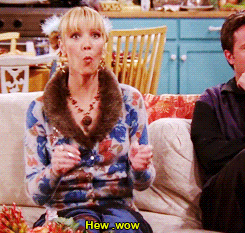 1. How to spell out one's name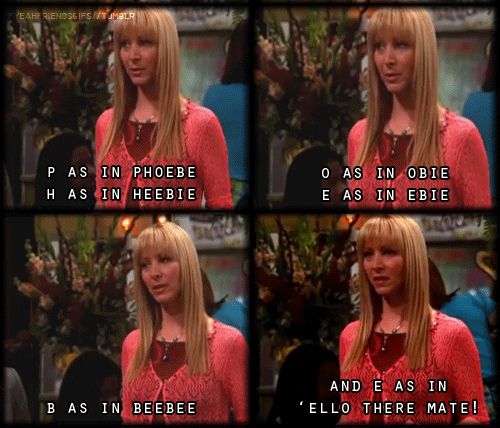 We all should try to spell our name in "Phoebe's way."
2. Quick Thinker
That was something really really smart thinking.
3. That's what we call a pick up line
Not only this. When Phoebe first sees Will, her reaction was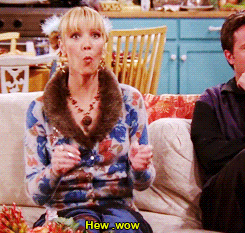 4. One of the finest dancers
5. Caring for kids, animals, friends, almost everyone.
6. The perfect musician
Who doesn't love Smelly Cat? Or any other Phoebe  Buffay's creation?
7. Imagination
That expression.
8. Regina Phalange
And here is a bonus