1. The Joey's shoulder thing
Remember that scene from "The One where No one is Ready" where the Joey and Chandler were fighting over the chair. During filming Le Blanc rushed onto the chair and dislocated his shoulder. That's why in the next episode, we see Le Blanc with a broken shoulder.
2. Courteney Cox always had a thing for Chandler
In an interview in 1997, Cox admitted that if Monica would ever "do" a character, it would be Chandler.
3. The refrigerators actually worked
Monica's fridge stored drinks for the cast members, cause ofcourse, its Monica. And Joey 's one was always empty.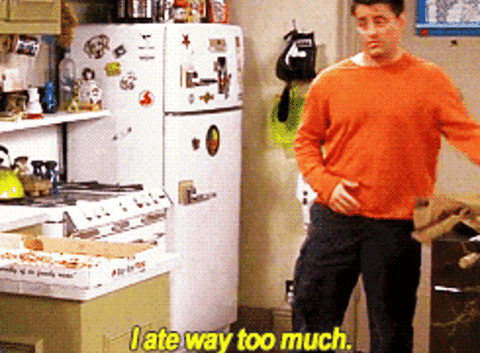 4. One group trip to Vegas before the premiere
Burrows suggested that the cast must go for a trip to Las Vegas before the show is premiered. He said that once the show comes up on air, you won't be able to go anywhere without being surrounded by paparazzi and fans.
5. The dead mother in cat story line has a deeper story behind it.
It was the idea of co-creator Martha Kauffman, who has recently lost her mother. Although, it seemed wildly inappropriate for others, no one said a word, considering the circumstances.
6. The only one who hated the Rachel hair do was "Jennifer Aniston."
While the haircut was creating a revolution across the globe, Jennifer Aniston found it the ugliest haircut she has ever seen. 7. The apartment that we see in the exterior shots is located at 90 Bedford Street in Manhattan's West Village.
Now you will find a beautiful little restaurant The Little Owl.
8. Hank Azaria aka Phoebe's scientist boyfriend David was turned down twice for the role of Joey.
We can't imagine anyone other than Le Blanc as our adorable Joey Tribbiani.